From the attic to the crawlspace, we inspect the whole home and property.
We inspect all of the following major systems and components so you are fully educated on the condition of the residence or commercial property before you make one of the biggest purchases of your life.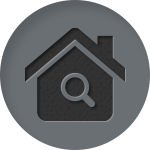 Structure
Foundation & house building inspections, framing, walls, sill plate, landscape swale, crawlspace, attic, siding, lanais, exterior finishes, exterior fixtures and outlets, windows, doors, and garage door.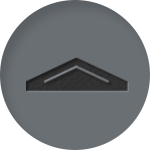 Roof
Leaves, gutters, downspouts, vents, and vent stacks.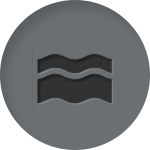 Plumbing
Water heater, visible piping throughout the property, street meter, toilets, showers and tubs, and interior and exterior faucets.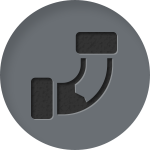 Septic
A visual inspection of your waste disposal system.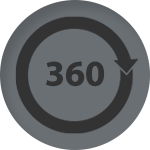 360 Photo Service
Our reports are enhanced for your convenience with 360° photos. You'll be able to virtually re-visit the property we inspected from the comfort of your home.
This is a feature you won't find anywhere else!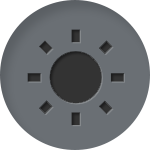 Cooling & Heating
A/C unit and lines, ducting and balancing, furnace, and stoves.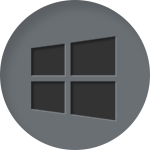 Interior & Insulation
Windows, doors, walls and wall insulation, floors, drywall, attic space and insulation, and finishes.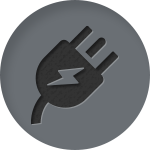 Electrical
Outlets, light fixtures, switches, main panel, and service entrance conductors.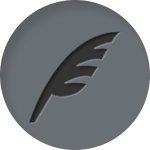 Pests
Visual inspection for pests including birds, rats, mice, and termites.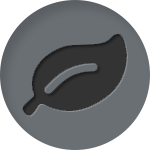 Mold & Dry Rot
Visual inspection for the presence of mold and dry rot. If further action is required, we offer mold testing services. Samples are sent to a Lab for testing.
Click here for more details.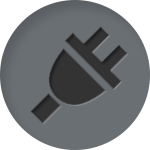 Appliances
Dishwasher, range, range hood, refrigerator, waste disposal, washer, dryer, and microwave.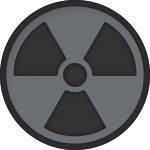 Radon
You cannot see radon and you cannot smell it or taste it, but it may be a problem in your home.
Learn More
Septic Inspection
What is a sewer inspection? This is an inspection done by a camera attached to a snake line. The purpose of a sewer scope inspection is to determine the condition of the property's sewer line and to determine if the system is functioning as designed. The video camera records the state of the sewer, revealing any cracks, tree roots, collapsed lines, clogs and other problems inside the sewer.
What is Radon?
Radon comes from the natural breakdown of uranium in soil, rock, and water.
The release of this radioactive gas enters the air you breathe, causing a potential health risk to you and your family.
Radon gas can be found in just about anywhere. It can get into any type of building — homes, offices, and schools — and build up to high levels. [Click here for map of Radon  zones]
What you should know about Radon
Radon is a cancer-causing radioactive gas. You cannot see radon and you cannot smell it or taste it, but it may be a problem in your home. This is because when you breathe air-containing radon, you increase your risk of getting lung cancer. In fact, the Surgeon General has warned that radon is the second leading cause of lung cancer.
You should test for radon. Testing is the only way to find out about your home's radon level. The EPA and the Surgeon General recommend testing all homes below the third floor for radon.
You can fix a radon problem. If you find that you have high radon levels, there are ways to fix a radon problem. Even very high levels can be reduced to acceptable levels.
If you are buying a home. EPA recommends that you obtain the radon level in the home you are considering buying. An EPA publication "The Home Buyer's and Seller's Guide" is available through most State Health Departments or Regional EPA offices listed in your local phone book. EPA also recommends that you use a certified or state-licensed radon tester to perform the test. If elevated levels are found it is recommended that these levels be reduced. In most cases, a professional can accomplish this at a reasonable cost or homeowner installed a mitigation system that adheres to the EPA's approved methods for the reduction of radon in a residential structure.
What are the Risk Factors?
The EPA, Surgeon General, and The Center for Disease Control have all agreed that continued exposure to Radon gas can cause lung cancer. In fact, their position on the matter is that all homes should be tested for radon gas exposure, and all homes testing over 4 pCi/L should be fixed.
How Does Radon Enter the Home?
Typically the air pressure inside your home is lower than the pressure in the soil around your home's foundation. Due to this difference, your house acts like a vacuum, drawing radon gas in through foundation cracks and other openings of your home. Radon may also be present in well water and can be released into the air in your home when water is used for showering and other household uses.
Potential Entry Points:
Cavities inside walls
Cracks in solid floors
Construction joints
Cracks in walls
The water supply
Gaps in suspended floors
Gaps around service pipes
How we test?
We leave a safe and accurate sensor in the home for 24-48 hours which collects data every hour. This data is collected and compiled into an easy to read spreadsheet with a summary you can utilize for your property purchase.
Services available ala carte upon request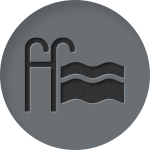 Pool
We evaluate safety concerns such as fencing, gates, electrical systems, pool and deck surface condition, and coping. We check the condition of pumps, filters, piping, heaters, and controls. Finally, we check the water quality for PH, chlorine, bromine, calcium, and cyanic acid.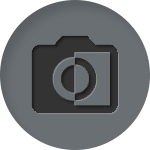 Infrared
We conduct a full property infrared scan to verify moisture intrusions and verify how insulated and sealed your home is. Infrared technology creates a picture based on temperature variations that come from moisture or insulation deficiencies.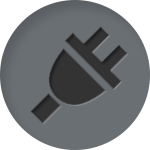 Recalls
We run the serial numbers of all major appliances to check for any active manufacturer recalls.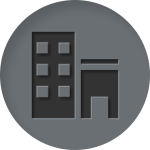 Commercial
We conduct commercial property inspections, including residential and business properties.
Request an Inspection
In need of a home, commercial, or pool and spa inspection? Look no further! Grey Owl Property Inspections offers professional service at a great price. We will always go above and beyond for you. Call today to schedule an appointment.